As summer comes to a close, the leaves will start to change, the air will start to cool, and eventually wearing just a sundress and sandals leaves you chilly. Leaving your fave summer pieces in the back of your closet can definitely add to the end-of-summer blues. Stave off some of the summer-is-over bummers by using your fave summer pieces in fall looks like we did in our campaign for fall transitional fashion!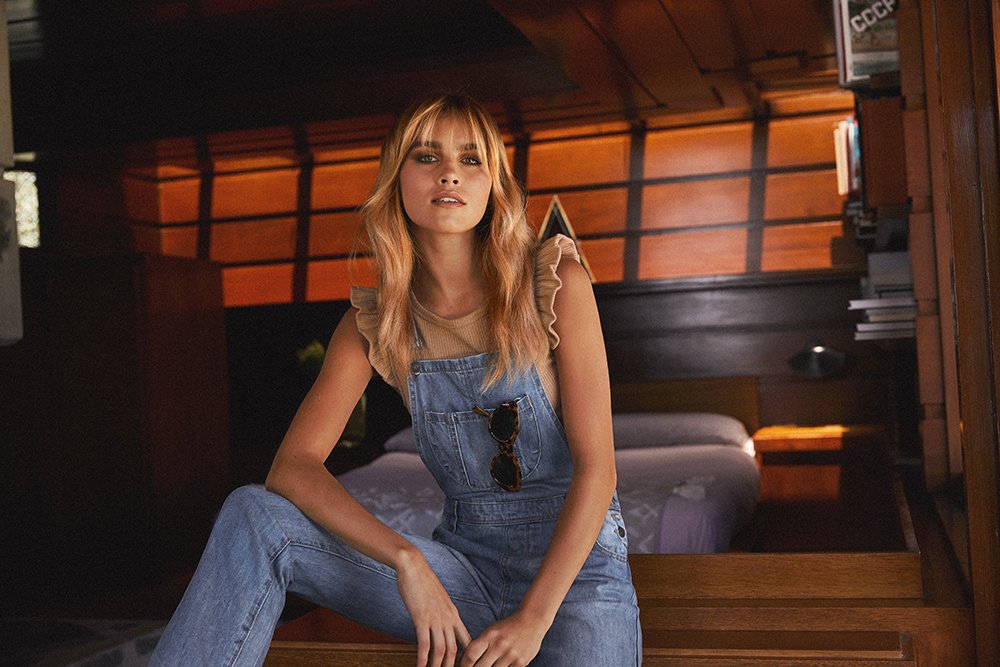 Layers are the easiest way to warm up a summer piece. For this look we paired a thick, sweater-like ribbed tank with overalls. The long pants of the overalls plus the cozy top makes it perfect for a slightly cooler day! If you are looking for something even warmer – try a long sleeve sweater under the overalls. 
Nothing says summer vacay quite like a striped woven pant — something about them brings to mind wandering around a quaint, seaside town with a gelato in hand, while on a summer getaway. Bring those vacay vibes with you into fall by pairing the pants with a fall jacket, like this rich brown trench. That way you can still be on vacay in your mind, even if you are already back to the workplace grind.
To jacket or not to jacket? That is the constant fall fashion question! Skip trying to predict the weather by styling your jacket or sweater tied around your waist – that way if you get chilly you have something to slip on!  This is one of the easiest trends of fall transitional fashion, plus you don't have to steal your man's jacket when the sun goes down (his never matches your outfit anyway). 
How will you be bringing your favorite summer items into fall?  Make sure to tell us your styling tips in the comments below! 
xo