This week our favorite stylist, Cara, picked her favorite model pic as the Into the Fray Scarf in Black! [sold out!] This scarf is versatile and oh sooooo soft and comfy.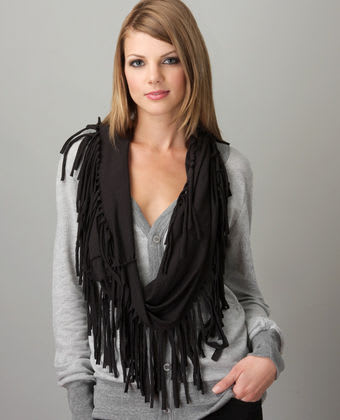 If you decide to buy the scarf — and it is highly recommended that you do — you are sure to achieve fashion bliss! Our model wears it in a very classy way with the Alternative Mr. Rodgers Cardigan [sold out!]. The Crazy Cara Cardigan [sold out!] (named after the stylist herself) is another sweater/scarf combo option.
However, the scarf can be worn in so soooo many different ways. You can stay cool and classy, or go edgy and artsy. Your pick!